15.5.06
They think they're smarter than I am, they always do...
Sorry for the lack of blog updates, I've been up in the North Pole, pursuing my Earth 3 doppleganger. I was on the edge of victory, when her superpowered bodyguard ambushed me, and destroyed my battlesuit. I was lucky to get out alive, fortunately my short range teleporter worked. Though I may have failed this time, never fear, gentle reader, I will emerge victorious.
While at Target, I recently picked up a copy of James Blunt's album. After listening to its mellow, accusticesque tracks, I have determined James Blunt is a big 'ole stoner. Consider the following:
1: His last name is Blunt
2: This album cover is obviously the work of a stoner...look at the swirly patterns.
3: His song 'Wise Men' contain the lyrics:
Won't you tell me what the Wise Men said?
When they came down from Heaven,
Smoked nine 'til seven,
All the shit that they could find,
4: The first track is entitled 'High'
5: His song 'So Long, Jimmy' has the lyrics:
Does everyone have a different take?
Are you just cool and I'm just baked?
Does everyone get mesmerized by your fire?
6: His eyes look red and his hair is shaggy.
In light of this compelling evidence, I hereby announce that James Blunt is a stoner hippie.


Posted at 05:11 pm by Scott
Permalink
2.4.06
Stupid Daylight Savings Time
Well, here it is apparently at 10.33 am. Just when I thought I was all efficient, getting up at 9.30 am. I am not amused. And what's the point of this daylight savings time anyway, nothing that I can see. I understand that it was a way to allow farmers for something to work more, but what use do I have for the sun?*
In other rants, there are just some mornings I wish I had a rocket launcher, or maybe a bazooka. My neighbor, not crazy electricity lady (for those of you in the know), has this very obnoxious motorcycle that he feels the need to rev-up and leave running at very early hours in the morning. That's not my preferred method to wake-up in the morning...its very irritating. Though, if I were to blow it up, or something, I'd probably be arrested...that's democracy for you.
In sad news, the good times can't last forever...GQ has finally sent me a renewal notice, implying they would no longer be sending issues. While this may seem pretty par for the magazine subscribing course, GQ has been sending me issues for the last year and a half, inspite of the fact that my subscription ran out in January of '05. Oh well.
Finally, my blog has apparently hit 14,000 independent hits! Horray! Considering that I've only gotten one piece of hate mail, I can only assume that these hits are coming from both the loyal, loving readers, as well as the friends of those readers, drawn by the inevitable glowing word-of-mouth recommendations of their friends. (I choose to ignore the possibility its all from Google users typing 'Something Weird.'**
*Even though I have little use for the sun, I'm not like Pat, who is attempting to blot it out of the sky.
** I'm the sixth from the top!
Posted at 10:52 am by Scott
Permalink
22.3.06
What is the correct plural of Chuthulhu?
---
From: Heather
Sent: Tuesday, March 21, 2006
To: Joseph
Subject: Re: weird question...
Cthulhus? Cthulhia?
---
From: Scott
Sent: Tuesday, March 21, 2006
To: Joseph
Subject: Re: weird question...
Cthulhi? I'd assume since he's maleish it wouldn't be Cthulhae
---
I'm thinking about getting a little Cthulhu doll and put on my desk. Then, whenever someone with kids asks "What is that?" I can answer "Do I ask about the little demons on your desk?"
---
From: Heather Harris [mailto:deathdrinkscoffee@gmail.com]
Sent: Tuesday, March 21, 2006 10:47 AM
To: Joseph Whitaker
Subject: Re: weird question...
you could borrow my little Cthulhu if you want...
---
Nah, Iíll get my own. Iíll name it George, and Iíll love it and hug it and squeeze itÖ
---
OHG!!! It's the male version of Elmira!!!! *runs screaming*
---
The previous correspondence was an actual series of e-mails sent out while all of us were 'working' yesterday. On that note, enjoy a picture of Cthulhu riding a Voltron.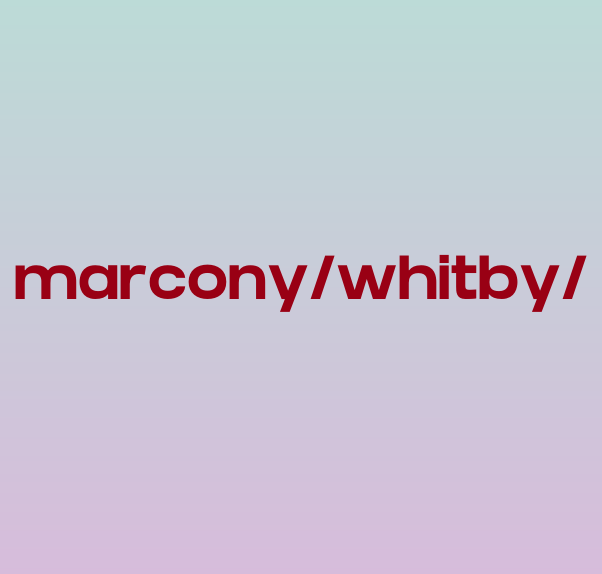 Posted at 07:19 pm by Scott
Permalink
19.3.06
I break my over monthlong silence to propose this question. What ever happened to those little while plastic thingies that Pizza chains use to use to stop the pizza box from getting stuck to the pizza? I mean, during the late '80s and '90s they were everywhere. I mean, they never seemed to work that well, and its not like my pizza's have been topless due to unfortunate cheese/cardboard collisions. But...where are they?
Posted at 08:49 pm by Scott
Permalink
15.1.06
Homo-erotic Conversations with Brian
Bach480: Hey Brian
Psybabar: heyo
Bach480: Whats up
Psybabar: not so much
Bach480: Do you know what you want? More than life its self?
Bach480: itself? Psybabar: what do I want? More than life itself?
Bach480: Don't correct me, bitch
Psybabar: Don't make mistakes, slut Bach480: You want to go to dinner with me: I'll even let you pick where. (the normal non-pan-asian cuisine clause pending)
Psybabar: are you propositioning me?
Psybabar: :0)
Bach480: Oh please, you coudln't handle me
Psybabar: hahahah
Psybabar: ok, see, under normal circumstances, I would say yes, however, I'm still recovering from some surgery I had on the 5th
Bach480: I see
Bach480: That is why you can't handle me
Bach480: But normally, you could
Bach480: ...interesting...
Posted at 06:04 pm by Scott
Permalink