16.12.07
You Know What I Hate - Cell Phones
This weekís 'The Economist' had an interesting article discussing the etiquette quandaries posed by new technologies. To kick off the article, they mention how 'spam' was first invented by a London dentist in 1864, when he sent unsolicited telegrams to London notables, announcing his new hours and why they should become his patients. The article went on to discuss the ensuing outrage, as well as the issues posed by the advent of the telephone, fax machine, e-mail, and more recently cell phone.
Given the title of this post, you probably know where I stand on cell phones. First off, whenever you even try to conjecture that maybe everyone may not need a cell phone, or at least need it on them at all times, the first and immediate response is akin to: 'Well, it was a good thing the people in (insert recent disaster of choice) had them. Otherwise no one would know where to find them, or they wouldn't have gotten to say their good-byes.' Let me be the first to say that defense of cell phones is crap. The odds of being in one of the disasters of choice which warrants the immediate phone conversation is so infinitesimal that you might as well be saying 'I need my cell phone in case a Leprechaun calls me.'
The more plausible defense of cell phones is the adequate 'They make my life convenient,' which they do. God knows I frequently use mine to get directions from people, etc. However, because they are so convenient, they frequently serve to only make idiots more annoying. How many times have you been in Target, and some trailer park reject is screaming on the phone talking about some rash or how bad their kid is? How many times have you had to endure someone talking on their phone during a movie...or playing a game...or text messaging? Even more infuriating, how many times have you been at dinner and either someone at a nearby table, or even at your own, interrupts your dinner conversation to have one on their phone?
Admittedly, these problems cannot be thrown purely on the shoulders of the cell phone. If anything I think itís another symptom of the hyper-individualism that modern American hyper-consumer culture has generated. As a society we have lost any awareness of etiquette and proper procedure. If the cell phone were produced in Victorian England, I'm fairly certain there would be an etiquette guide written to tell you how/when to use it, just like there were for how to arrange fruit at a proper dinner party.
And maybe, in the end, we just need to devise a protocol for the cell phone. In Spain and Japan they are beginning to put signal blockers in churches and movies theatres (respectively), in Scandinavian countries, it is protocol to text someone before a call, to ensure it is an appropriate time to do so. Or maybe, as respectable, courteous individuals we need to start confronting those who are breeching the bounds of proper behavior by pointing out we don't want to know about their rashes or that their girlfriend will still be there after the movie. Or, maybe we need to ask W.W.S.D? and just have them shot.*
*-What Would Stalin Do?
Quote of the Day:
Me (During a game of Horrorclix): The Fat Lady just broke her jaw, trying to eat a bear.
Posted at 07:19 pm by Scott
Permalink
11.12.07
I apologize for my year (okay, like year and a half) Unfortunately, I've been unable to update due to circumstances beyond my control. You see, as some of you may know, I am somewhat of an airhead playboy type. I mean, for most of my 'adult' life I've done nothing but drink, party, and waste my trust fund. I certainly had no idea how my trust worked...my money guy basically did all of that. Well, around the time of my last update, he came to me at a cocktail party, telling me of a great stock tip he had heard about. The catch was...it was a Japanese stock, only available on the Japanese stock exchange. In order to buy it, he needed 15 mil in cash. Turns out he was on his way to Tokyo the next day, on a yacht no less, to buy the stock. Well, I pulled some strings, got the cash ready, and went to hand it off. At the last second, I decided "hey, I've never been to Japan" so I told him I was coming. All of a sudden he got nervous, but really couldn't tell me no...after all, it was my company's yacht.
Midway through our trip, he slipped me a ruffee and threw me overboard! Fortunately, I didn't drown, but rather washed up on the shore of a desert island. I woke up a couple of hours later. Naturally I freaked...this place was abandoned, with hardly any resources, and no Starbucks. Over the course of the upcoming months, I was forced to rely on my skills and ingenuity to survive. Out of some driftwood and sea weed I fashioned a make-shift bow and arrow and over time became quite adept at hunting. By the time a year had gone by, I was an olympic class archer. I was also deeply humbled and in the time I wasn't building my tree-dwellings or hunting, I reflected on the waste my life had been up until that point. I vowed, if I ever returned to Star City...I mean Virginia Beach...I would become a force of good in this world.
Around May, I started to explore the rest of the island. Imagine my surprise when I found a building...and honest to God dwelling! As I explored further, I noticed some men with guns, and women and children in chains. It turns out I had stumbled on a workshop for pure China white! And, as irony would have it, I also found my money guy! Turns out he wasn't using my money for any venture capital firm in Tokyo...he was using it to buy into an internation drug cartel! Knowing I couldn't sit by idlely as these people in chains suffered, or as my family's fortune went to support drug dealers, I ran back to my tree-dwelling and fashioned more arrows. Rather than just a basic arrow, I also realized I would need a few tricks up my sleeve. I therefore fashioned some 'trick' arrows. One which spread sand and dust when it hit its target, and another which contained a kelp net I orginially intended to use to catch fish.
Under cover of darkness, I returned to the drug warehouse. Using two arrows, I quickly incapacitated the guards and prepared to free the slaves. Of course, my money guy found me, and after an intense dueling of words, a fierce fight broke out, resulting in him falling to his death. I then broke into the camp where the women and children were being held captive, and also used their radio to call international authorities. Not wanting to complicate matters further, I snuck the keys to my yacht and prepared my journey home. After such a harrowing ordeal, I knew I could never just return to life 'as normal.' So by night, I use my new skills to defend the defenseless and protect my city.
When I'm not doing that, I promise to actually update my blog more regularly. Expect some big things soon...maybe even $240 worth of big things.
Posted at 09:19 pm by Scott
Permalink
15.5.06
They think they're smarter than I am, they always do...
Sorry for the lack of blog updates, I've been up in the North Pole, pursuing my Earth 3 doppleganger. I was on the edge of victory, when her superpowered bodyguard ambushed me, and destroyed my battlesuit. I was lucky to get out alive, fortunately my short range teleporter worked. Though I may have failed this time, never fear, gentle reader, I will emerge victorious.
While at Target, I recently picked up a copy of James Blunt's album. After listening to its mellow, accusticesque tracks, I have determined James Blunt is a big 'ole stoner. Consider the following:
1: His last name is Blunt
2: This album cover is obviously the work of a stoner...look at the swirly patterns.
3: His song 'Wise Men' contain the lyrics:
Won't you tell me what the Wise Men said?
When they came down from Heaven,
Smoked nine 'til seven,
All the shit that they could find,
4: The first track is entitled 'High'
5: His song 'So Long, Jimmy' has the lyrics:
Does everyone have a different take?
Are you just cool and I'm just baked?
Does everyone get mesmerized by your fire?
6: His eyes look red and his hair is shaggy.
In light of this compelling evidence, I hereby announce that James Blunt is a stoner hippie.


Posted at 05:11 pm by Scott
Permalink
2.4.06
Stupid Daylight Savings Time
Well, here it is apparently at 10.33 am. Just when I thought I was all efficient, getting up at 9.30 am. I am not amused. And what's the point of this daylight savings time anyway, nothing that I can see. I understand that it was a way to allow farmers for something to work more, but what use do I have for the sun?*
In other rants, there are just some mornings I wish I had a rocket launcher, or maybe a bazooka. My neighbor, not crazy electricity lady (for those of you in the know), has this very obnoxious motorcycle that he feels the need to rev-up and leave running at very early hours in the morning. That's not my preferred method to wake-up in the morning...its very irritating. Though, if I were to blow it up, or something, I'd probably be arrested...that's democracy for you.
In sad news, the good times can't last forever...GQ has finally sent me a renewal notice, implying they would no longer be sending issues. While this may seem pretty par for the magazine subscribing course, GQ has been sending me issues for the last year and a half, inspite of the fact that my subscription ran out in January of '05. Oh well.
Finally, my blog has apparently hit 14,000 independent hits! Horray! Considering that I've only gotten one piece of hate mail, I can only assume that these hits are coming from both the loyal, loving readers, as well as the friends of those readers, drawn by the inevitable glowing word-of-mouth recommendations of their friends. (I choose to ignore the possibility its all from Google users typing 'Something Weird.'**
*Even though I have little use for the sun, I'm not like Pat, who is attempting to blot it out of the sky.
** I'm the sixth from the top!
Posted at 10:52 am by Scott
Permalink
22.3.06
What is the correct plural of Chuthulhu?
---
From: Heather
Sent: Tuesday, March 21, 2006
To: Joseph
Subject: Re: weird question...
Cthulhus? Cthulhia?
---
From: Scott
Sent: Tuesday, March 21, 2006
To: Joseph
Subject: Re: weird question...
Cthulhi? I'd assume since he's maleish it wouldn't be Cthulhae
---
I'm thinking about getting a little Cthulhu doll and put on my desk. Then, whenever someone with kids asks "What is that?" I can answer "Do I ask about the little demons on your desk?"
---
From: Heather Harris [mailto:deathdrinkscoffee@gmail.com]
Sent: Tuesday, March 21, 2006 10:47 AM
To: Joseph Whitaker
Subject: Re: weird question...
you could borrow my little Cthulhu if you want...
---
Nah, Iíll get my own. Iíll name it George, and Iíll love it and hug it and squeeze itÖ
---
OHG!!! It's the male version of Elmira!!!! *runs screaming*
---
The previous correspondence was an actual series of e-mails sent out while all of us were 'working' yesterday. On that note, enjoy a picture of Cthulhu riding a Voltron.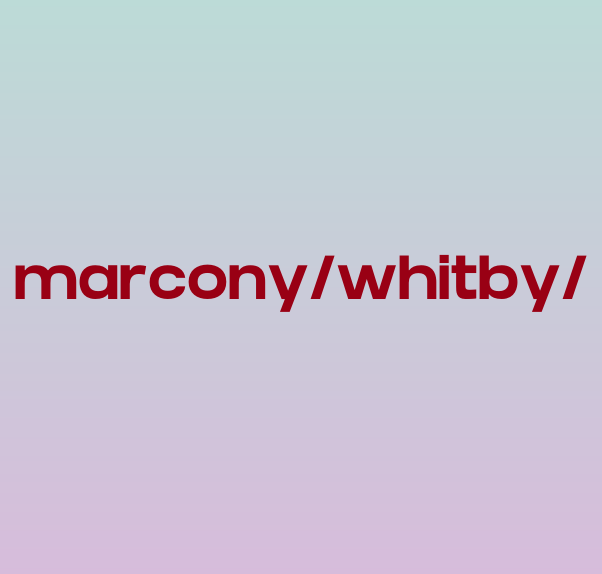 Posted at 07:19 pm by Scott
Permalink